We are research and evidence-informed educational consultants specialising in the Nordic education systems. In other words, we inspire school leaders, teachers, educators and other professionals in schools all over the world. The Nordic way!

Nordic Schools can assist you in strengthening your own and your teachers' professional competencies and Continuing Professional Learning.
---
A New Platform for Competence Development
Our new platform empowers teachers the Nordic way. Learn more about Teaching Competence, Classroom Management Competence and Social Competence when you have the time.
At the moment the platform is in Danish. We expect to launch our English version in May 2021.
www.nordicschools.app
---
Nordic Schools in Numbers
211
We have worked with 211 schools in countries such as Finland, Estonia, Australia, England, Denmark and more.
10,751
10,751 school leaders and teachers have participated in our live and online presentations and courses.
14
14 countries including The Czech Republic, Cyprus, France and UAE have welcomed CPD from Nordic Schools.
67
We have 67 years of combined experience working as teachers, school leaders and educational consultants.
Topics
A wide selection of CPD topics is offered by Nordic Schools. We consider these to be relevant in the different phases of the teaching and school management process all throughout the academic year. Most importantly, each topic can be presented in an analogue or digital format.
Click on the buttons below to read more about each topic.
"The Nordic Schools delivered the online TTSA conference during the COVID pandemic. Their support throughout this period was tremendous, changing their face to face delivery to an extremely professional online conference. Feedback from the online conference's participants was excellent."

Ms. Lisa Toms, Director Torbay Teaching School Alliance
Analog & Digital Formats
At Nordic Schools, we support educational institutions around the globe through analog and digital courses and presentations.
These days, there are generally two ways of doing things: analog or digital. Therefore, we are constantly aware of how the live and online aspects work together in the best possible way in our work. This means, we can develop and adapt our lectures and courses to our customers' needs.
However, it depends not only on us – but also on the needs of you and your school. Do you, for example, need an inspiring presentation for an afternoon or a long-term blended learning course?
We can help you either way.
Do you want to know more about the analog and digital formats ?
"The gentlemen from Nordic Schools have challenged and changed
my views upon relationship building, testing and school management."
Jeremy Williams, School Leader, Manor Hall International School, Al Ain
Try School Improvement the Nordic Way
Nordic Schools bring important discussions, research, topics and tools to the table from our experiences of working closely with school management and teachers all over the world.

Knowledge: Nordic Schools have worked as teachers and school leaders. Therefore, we know the busy everyday life of schools and as a result of this, we apply facts, research and the latest knowledge into our work.

Passion: We are passionate about our schools because they are the cornerstone of society. That is why, we want everybody to know The Nordic Way.
Co-creation: Based on your knowledge and experience, we will work together on how your practice can be even better. Let's work together.
Analog / Digital: Nordic Schools offer both live and online presentations and courses. Furthermore, we can put together a combination that suits your needs.
In all of our presentations and courses, we build on your existing experiences and bring them into play together with the latest research.
About Us at Nordic Schools
At Nordic Schools, we are practitioners designing programs for schools all over the world. Just like you, we are teachers and school leaders with several years' of experience managing and teaching in primary and secondary schools.
As educational advisors, we offer tailor-made solutions to municipalities, school leaders, educators and teachers, based on both experience and research.
Furthermore, we are research–informed, and interested in collecting relevant data from our industry. All of which can be used specifically for the development of teaching methods.
As network facilitators, we have a broad and strong global network. Consequently, among our contacts you will find people within the school sector, educational policy making, researchers among others.

Testimonials
Below, you will find testimonials from participants in our presentations and courses.
Jeremy Williams, School Leder, Manor Hall International School, Al Ain.
Jenny Walker, CEO, Ace Academy Trust,
Dr Jim. D. Rogers BSc, PGCE, MSc, PhD, FCCT
Contact Us
We would love to hear from you. Please, give us a call!
Or fill out our contact form and we will get back to you as soon as possible. We look forward to hearing from you
Join our network on social media
The Nordic Teaching Model
At Nordic Schools, we have developed a model: The Nordic Teaching Model.
Above all, the model is helping school leaders and school teachers map their competencies. In short, the intention of the model is to utilise existing resources and to find new potential for further development.
A 360° tool to evaluate and develop teaching competencies
Nordic Schools' TED-Talk
At Nordic Schools, we are dedicated to enriching and promoting Scandinavia's educational success with schools, teachers, parents and education systems from around the world.
Therefore, in 2019, we participated in a TEDx event organised by a local community during the TEDxLimasol where we shared the Nordic Schools' teaching approach on stage.
Partners
We want the Nordic school system to inspire the Continuing Professional Learning in British and international schools. Therefore, we have teamed up with educational consultant, Dr. Jim Rogers. Jim has worked as a teacher, researcher and school leader for many years.
More recently Dr Rogers has been involved in coordinating and delivering school improvement and professional development through the Teaching School Council, as Director of the Plymouth Teaching School Alliance, and then Director of Professional Development for one of England's national multi-academy trusts.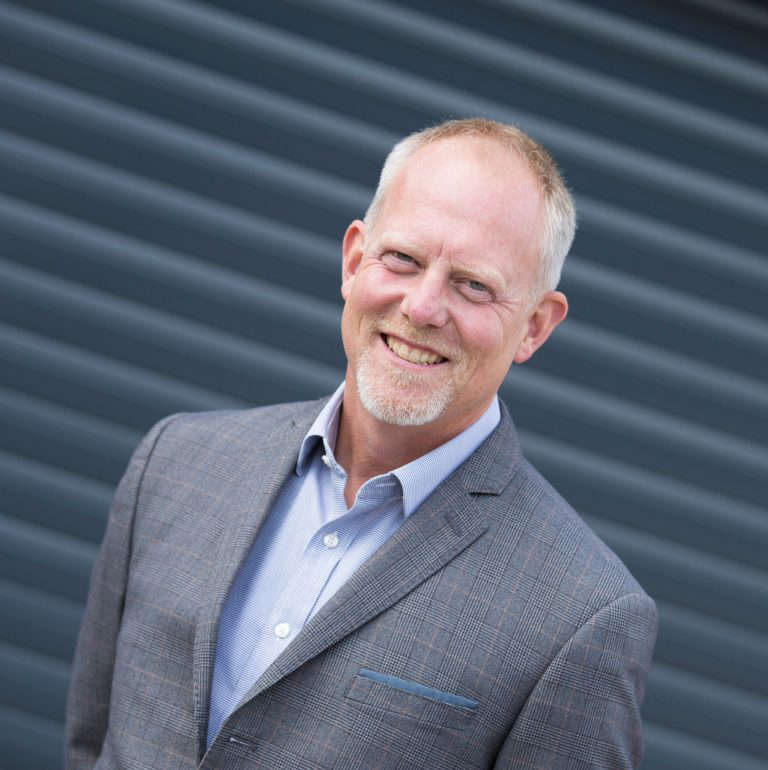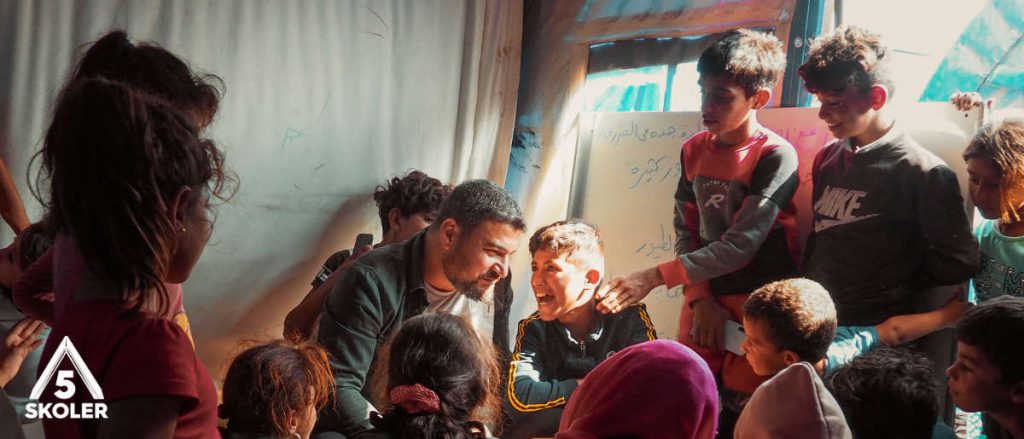 We are proudly supporting and working with the Danish NGO
5 Skoler (5 Schools).
5 Skoler are building and managing schools for Syrian refugee children in camps near their homeland. The NGO is active in several refugee camps and is rapidly expanding their work for the children. We are in charge of the teachers' CPD. Read more about the wonderful work done by 5 Skoler.

We work closely together with the international speakers bureau A-Speakers
We work closely together with the international speakers bureau A-Speakers. They keep close contact with international conferences for school leaders and teachers.